CONDUCTOR AND ARTISTIC DIRECTOR
Pavel Šnajdr (born in 1975) studied composition and conducting at the Janáček Academy of Music and Performing Arts in Brno.
He was a member of the composers' society Bezmocná hrstka (Helpless Handful) and his works have earned him two awards in the Generation competition. Keenly interested in performing contemporary music, he and the Brno-based ensemble Ars incognita have premiered approximately 40 pieces by present-day composers, some of which have been recorded on CD. In 2001 the ensemble gave an independent concert at the Prague Spring festival and in 2005 within the Prague Premieres festival at the Rudolfinum.
He has regularly collaborated with the North Bohemia Philharmonic Orchestra Teplice and the Hradec Králové Philharmonic, and on two occasions conducted concerts at the Music Forum festival in Hradec Králové.
From 2001 to 2008, Pavel Šnajdr was engaged at the J. K. Tyl Theatre in Plzeň, where besides the operatic repertoire he also performed music for productions of both classical and modern ballet works (the world premiere of The Garden, based on Jiří Trnka's eponymous book, to Zbyněk Matějů's music).
Between 2004 and 2007 he worked at the National Theatre in Brno, with which he toured Japan with a production of Rimsky-Korsakov's opera Mozartand Salieri; at the present time, he is engaged in Brno again.
In the 2007/08 season, Pavel Šnajdr was invited to work as a guest at the Stage Opera Prague, in April 2008 he prepared the music and conducted the world premiere of Malásek and Vaculík's ballet The Phantom of the Opera. In the 2008/09 season he received a permanent engagement at the State Opera Prague as conductor of ballet performances. In the 2011/12 season he served as chief conductor of the Opera of the Moravian Theatre in Olomouc.
In 2011, Šnajdr established the BCO – Brno Contemporary Orchestra, which mainly focuses on performing contemporary music.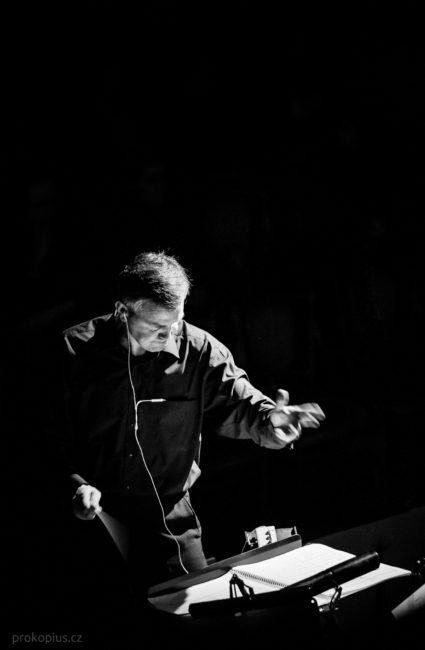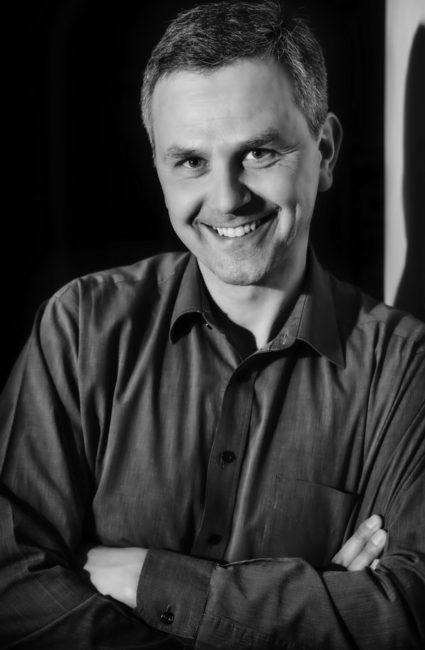 CV in dates
Pavel Šnajdr
date of birth: 17.6.1975, Brno, Czech Republic
Education
1989 – 1993 grammar school
1993 – 1998  Janáček Academy of Music and Performing Arts in Brno – composition
1995 – 2001  Janáček Academy of Music and Performing Arts in Brno – conducting
Engagements
2001 – 2008  Theater of Pilsen – opera conductor
2004 – 2007  National Theatre Brno – opera conductor
2009 – 2012  State opera Prague – ballet conductor
2011 – up to now Brno Contemporary Orchestra artistic leader, chiefconductor
2012 – 2013  Moravian theatre Olomouc – chiefconductor
2012 – up to now National Theatre Brno – opera conductor
Independets projects – excerpts
1997 – 2003  Ars Incognita – ensemble for contemporary music – tens premieres of contemporary pieces
2004 –  Concert to anniversary of Leoš Janáček –  semistage performance arranged from music and texts by Janáček – dramaturgy, author, directing, conducting P. Šnajdr
2005 –  Semistage performace of Beethoven's opera Fidelio, North Czech Filharmonic, direction Jiří Nagy
Regular collaboration with The Hradec Králové Filharmonic Orchestra
Repetitive invitation to conducting on Music Forum Hradec Králové Festival
2011 founding of BCO – Brno Contemporary Orchestra – ensemble for contemporary music – artistic leader and chievconductor
2012 – M. Obst: Nosferatu Music to silent film by W. Murnau (1922) with the projection of that film
2012 – Concert BCO on the Festival Music Forum Hradec Králové ( works of Erki-Sve Tüür – personaly participated) – live broadcast in Czech Radio
2013 – world premiere of ballet Krabat by Zbyněk Matějů (National Theatre Prague)
2013 –  Concert BCO – Eastern Festival of Sacred Mucis (S. Reich: Tehillim)
2013 – F. Romitelli: Professor Bad Trip, multimedia prodiction (BCO)
2014 – Concert BCO – Festival of Polish Music in Krakow (Lutoslawski, Gorecki)
2014 – Malta arts festival – S. Reich, A. Pärt, M. Van der Aa – MPO (Malta Philharmonic Orchestra)
Educational activity at Janáček Academy of Music and Performing Arts in Brno
conducting – side branch for students of choir conducting
interpretation of contemporary music for students of conducting
rendition and performances of operas with the students of Academy
Upcoming events
Festival of Young Slowak Composers Bratislava – lecture and concert BCO – 16.5.2015
New concert saison of BCO (4 concerts, Andriessen, Schoenberg, Saariaho, Kagel, Obst, Varese..), 5 concerts in UNESCO heritage Villa Tugendhat (Andriessen, Johnson, Kagel)
International project in memory of Mendel's birthday – Brno Philharmonic – 20.7.2015
New production of ballet (National Theatre Brno) – premiere (Tchaikovsky, Mozart) in autumn 2016
Performances in National Theatre Prague (Krabat)
Brno International Music Festival 2015 – Moravian Autumn (6.10.2015 – Schubert, van der Aaa )
Concert with Brno Philharmonic (Januar 2016)
new production of Jenufa in National Theatre Brno (2. conductor) – autumn 2015
new production of opera by Thomas Ades – Powder Her Face (2. conductor) winter 2016
links:
http://www.narodni-divadlo.cz/en/artist/pavel-snajdr
Samples of music on Youtube:
https://www.youtube.com/watch?v=dThNYANu5Og